Best Power Banks for iPhone 7 and 7 Plus: The iPhones, Smartphones, tablets, and laptops always keep us connected and informed. They also enable us to enjoy games and music. As we do all these, the battery will always run out. You will constantly need to charge the device to make good use of it.
There are times when you are on the move and need your iPhone 7 or iPhone 7 Plus charged, and the best way you can do it is by use of Power banks.
Power banks are portable, making them ideal for you to charge your phone anywhere you go. In order for you to get the best out of your phone, you will need the best power bank.
In this article, we are going to look at the Best Power Banks for iPhone 7 and 7 Plus
You May Also Like: Best iPhone 7 Chargers
Best Power Banks for iPhone 7 and 7 Plus
Below are the best power banks for iPhone 7 and 7 Plus available on the market that you can purchase.
Yoobao Power Bank Mobile Phone Charger External Battery Pack Battery Backup Cell Phone
Finding the best Power bank for your phone has never been an easy task. The Yoobao power bank is one of the best power banks available on the market that is perfectly designed to give you the best performance.
The device features a solid built. It features an integrated aluminum alloy shell and unique anti-fingerprint anodized finish.
It is also stylish and ergonomic designed giving you an easy time while holding it.
The power bank features dual input and output. The android and iOS dual input for both Android users or iOS users. Its dual output enables you to charge two phones simultaneously.
The Yoobao Power Bank is designed to be safe and reliable. The Ultra reliable li-polymer cells and intelligent IC chips makes sure you have complete protection to you and the device.
The power bank also features a smart LED digital display that enables you to see the remaining percentage in digital format which is clear and accurate.
This power bank has 20000mAh Large Capacity which can charge an iPhone 7 over 6 times, iPhone X about 5 times and an iPad mini 4 over 2 times.
More about the Yoobao A2 20000mAh Power Bank
Has Capacity of 20000mAh (74Wh)
Battery type: Li-polymer
Dual Input
Dual Output
Features Twin USB ports that allow Simultaneous Charging
Smart LED Digital Display
Portable RAVPower Power Bank – Portable Power Bank iPhone 7
The RAVPower 26800 Power Bank provides you with the fastest charging of your phone.  This Portable iPhone 7 Charger features a LED Battery Display that enables you to view the status of your power bank.
The RAVPower's monster-powered 26800mAh battery pack will save you in many situations. You can use the power bank for days without the charge being depleted, making it one of the most reliable and best portable power bank for iPhone 7 and iPhone 7 Plus.
The power bank features triple USB ports that will enable you to charge a number of devices at the same time.
It is constructed with premium materials to keep you charging again and again and ensure durability.
More about the Power Bank
Multiple Devices Charging – you can share multiple devices at the same time or share it with your friends
Double-Speed Recharge
Has a capacity of 26800mah
Up to 9 days of power
Highly durable power bank
Features three Ports – Universal Compatibility
Jackery Portable Charger Giant+ 12000mAh Power Bank
Jackery Portable Power Bank is a compact traveling charger that will boost your phone power whenever it goes low. The power bank has a capacity of up to 12,000 mAh.
Jackery Giant+ is a Portable external battery with dual outputs that are designed for extending the battery life of your mobile devices while you are on the move. The power bank features high energy density battery technology, premium compact design, fast charging scheme, and smart safety built-in protection circuits.
The Jackery battery charger takes everything to a whole new level. The power bank is made with Premium Grade A Lithium-ion battery cells, aluminum metal case, and premium microchips, together with four layers of smart safety protection circuits.
The power bank also features a convenient LED Indicator that enables you to know when it's fully charged or how much power is remaining.
This power bank is compatible with a number of devices such as iPhone 8 / 8 Plus, iPhone X, iPhone 7, 7Plus, 6 6Plus, Samsung Galaxy S8, S8+ S6 S5 S4 Note 4 3 2, Nexus, HTC One , Motorola Moto X,  LG ,  Nokia Lumia , Most of Android Phones,  Android Tablets, Google Glass, Blackberry, Sony Xperia, PSP,  GoPro among other phones
More about the power bank
Has a capacity of 12,000mAh
Keeps your phone charged
Portable due to its compact size
High-quality power bank designed to last
Conclusion
It does not matter the time of the year, whether Black Friday or Cyber Monday or Christmas or New Year's Day, President's Day, Memorial Day, Independence Day, Labor Day, Columbus Day, Easter, New Year, Martin Luther King Jr. Day, St. Patrick's Day, Mother's Day, Father's Day, Amazon Prime Day, Tax-free weekends, Labor Day or Super Saturday. You will get special deals throughout the year on Best Power Banks for iPhone 7 and 7 Plus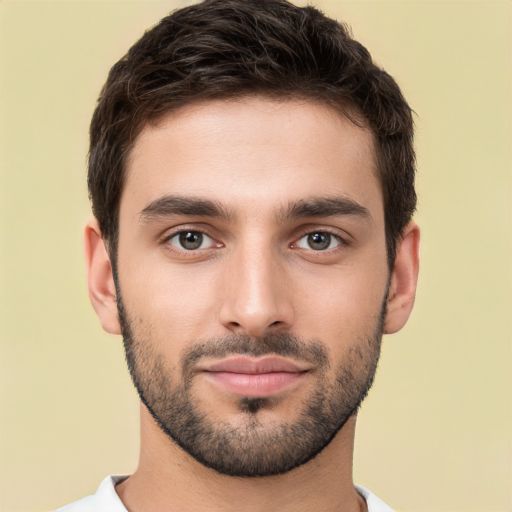 Steve George is Blogger, a marketer and content writer. He has B.A. in Economics from the University of Washington. Read more about Mzuri Mag.