Best Off-road Skateboards: Looking for a way to have fun and amazing life experience. Check out the off-road skateboards. These skateboards are different from the other normal skateboards that are designed to run on smooth surfaces. They are made to run on rugged terrains.
If you intend to go through are full of grasslands, muddy patch or gravel, then you need to by one of these best off-road skateboard.
Best Off-road Skateboards
Below are some of the best Off-road Skateboards available on the market.
OUTSTORM 31MPH off Road Electric Skateboard – Motorized Mountain Board
When it comes to off-road, this motorized mountain board offers the best customer satisfaction. From the materials used to its completion it does not compromise anything.
This 3300w Motorized Mountain Longboard with Dual Motors is ideal for all terrains. It is designed from premium quality and extra-durable 11-layers Canadian maple with highly performant dual motors and pneumatic tires that offer stability on all sorts of roads.
The OUTSTORM electric skateboard is for sure a must for every self-respecting off-road adventurer.
It also features a rechargeable battery that provides large autonomy while the wireless remote control ensures easy maneuverability and user-friendly experience.
More about the Motorized Mountain Board
Has a maximum speed of 31 MPH
Has a Range of 19 Miles
Battery: 11Ah/36V/ Lithium-Ion Battery
Motor: 3300w Dual Motor (1650wx2)
Skateboard Charging Time: 3 hours
Remote Charging time: 1.5 hours
Skateboard Weight: 32LBS
Skateboard Dimensions: 42 x 17 x 9inches
Tires type: Pneumatic Rubber Off-Road Tires
Tires size: 7.8 x 2inches
49cc SkaterX Gas Skate Board
The new 2013 SkaterX Skate Board features a reinforced frame and new wooden deck. The new features are designed for those who are extreme riders. The frame is designed to be thicker and features many gussets compared to the previous model.
The new wooden board is much stronger and comes fully grip taped for maximum control
More about the 49cc SkaterX Gas Skate Board
The wooden deck is made of bamboo, making it durable and stronger compared to the fiberglass
Features one of the most powerful engines – 49cc gas engine
The tires are meant for on-road and off-road use.
Dual sport tire
OPB SDS New Improved Mountain Board Skateboard
The off-road skateboard features a 32 inch x 8.5 inch maple construction which makes it extremely long-lasting. It also features aluminum trucks which are 10.5 inches in size making it more stable and convenient.
Its 200 x 50 mm pneumatic tires offer adequate stability while its ABEC-5 bearings assure utmost durability and unmatched performance.
It requires a little assembly when you purchase.
4 Wheels Off Road Skateboard
This skateboard truck is exactly what you require to go skateboarding off-road. The solid nature design of this off-road skateboard makes it more tolerant to vibrations, shock and impact. It reduces the chances of breaking.
The two large eight-inch wheels guarantee you more comfort and the stability that you need.
The off-road skateboard delivers good power through the dual 1650 watts motor and the silent belt drive system.
Motor Specification
Model: N63
Voltage: 36 Volt
Output: 1650 Watt
Rotate: 200KV
Rated Current: 90A
Max speed: 40 Km/h
More about the 4 Wheels off Road Skateboard
Designed truck and wheels for off-road skateboard
Truck with riser pad
Wheel with pulley
1650W brushless motor with pulley
MBS Colt 90X Mountainboard
The Mbs' Colt 90X is an amazing entry-level mountainboard that comes fully assembled and equipped with a brake system. The off-road skateboard is designed to provide you with the confidence you need to tackle any terrain.
The Colt 90X has undergone many improvements to be what it is compared with the before models. The tires have been upgraded to Genuine MBS T1 tires that are specially formulated high-rebound rubber material.
MBS All-Terrain Longboard – Off Road Longboard
The MBS all-terrain longboard takes you to another level of skateboard. It opens up to a new world for long boarders.
The super high rebound 100mm treaded longboard wheels make it the best addition to any long boarder's quiver.
Whether you are a seasoned long boarder searching for a new challenge, a starter searching for a board that will roll over anything or a campus cruiser who just doesn't feel like walking when the pavement ends and dirt begins, this Atom all-terrain longboard will be what you need.
More about the Off Road Longboard
100mm x 65mm all-terrain longboard wheels
Rubber shielded ABEC 9 bearings
190mm Navigator Drones trucks guarantee precision turning
Sturdy maple-lam Drop deck keeps your center of gravity low for pushing and off-roading
Comes completely assembled
Atom 95X MountainBoard
The MBS Atom mountain board is one of the best board for entry-level riders who wants to experience all aspects of mountain boarding.
The Atom 90X off road skateboard will give you value for your money.
This off road skateboard is best for teens and adult recreational mountain board.
The components include:
PHT graphic material
Maple laminate deck
46 grit aluminum oxide grip tape
Orange Bushing suspension
ATS trucks made of die-cast aluminum hanger and base, and chromoly axle
Tri-spoke hubs
Knobby eight-inch tires
Grab handle compatible
F1 bindings
Pre-installed V-brake system
Atom Longboards Atom All-Terrain Longboard
This off-road skateboard is an all-terrain long board that boasts a safe and sturdy wooden construction. Due to its well construction, the longboard guarantees many years of service. The board comes with robust MBS 100mm x 65mm wheels beast for all terrains.
Its wheels are made from the best materials making it best for rough terrains. Truly it is an excellent longboard for off-road and on-road riding.
More about the board.
Features MBS 100mm x 65mm all-terrain wheels cast with 78a super-high-rebound urethane for a perfect blend of on-road speed and off-road traction
It has a sturdy maple-lam drop deck that keeps your center of gravity low for pushing and off-roading
Bearings – rubber shielded ABEC 9 with high-speed lubricant
The best off-road skateboard enables you to ride through a wide range of surfaces and terrains. This includes grass, sand, gravel, dirt, mud, concrete, asphalt and more. It also provides you with the same comfort just as riding on a smooth surface. Get the best off-road skateboard, there are special offers throughout the year. You can also check black Friday deals on off-road skateboard and Cyber Monday Deals on off-road skateboard.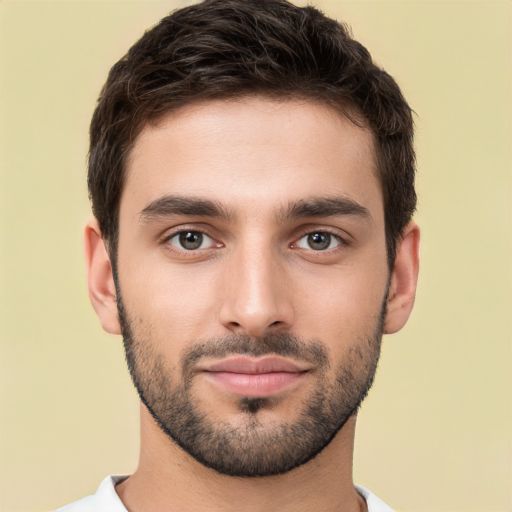 Steve George is Blogger, a marketer and content writer. He has B.A. in Economics from the University of Washington. Read more about Mzuri Mag.